Customer Reviews
06/30/2021
Walter R.

United States
CineHome PRO
I recently built out a media room in my basement so I acquired the CineHome Pro to pair my 75" TV setup. Comparing it to my Bose 700 with the base module and the surround sound speakers family room, the Enclave is the hands down winner. It is very easy to setup and the sound is outstanding. My wife actually said that given she could hear the difference, she wouldn't be upset if I sold my Bose system to buy another Enclave system.
06/17/2021
Phillip K.

United States
Incredible!
Phenomenal sound
06/07/2021
Amen-Ra L.

United States
This system is great!!! Worth every penny.
I am by no means an audiophile, but I have some experience with home theater systems. I have owned two different htib systems including a 7.1 Onkyo stystem that I was completely enamored with. This system is better than both of them hands down. Pros 1. The center channel delivers clear accurate audio. I no longer have problems trying to figure out what people are saying. My center channel on my other speaker systems never sounded this good. 2. Powerful but clear base. The base is not overpowering, but it is substantial. You will feel the boom. 3. The surrounds do their job well. I have found that too often surrounds can be too quiet and unable to ********* the envelope of sound made by the front speakers. Not the case hear. You feel like you are in the action and I often turn thinking that the noise is coming from something else in the room. 4. Music playback is also very good with this system. You can play music in all stereo or using the surround format. I cant decide which way I like the best. They both sound really good. 5. No wires or mess. The only wires are the power cords attached to each speaker and the cinehome control box and one hdmi cord that attaches to your tv. 6. The Wisa signall works. In my home I always have problems with WIFI, but I never have problems with this wisa signal. I have never had problems with dropped speakers while playing music or watching tv. 7. Customer Service is on point. When my speakers arrived well packed I noticed that the front speakers were dinged and the grills were coming off and or dented. I let enclave know and as soon as I established proof of purchase they sent an entirely new system to me. They also responded almost immediately when one of my speakers was not pairing with the system. It turned out that I fixed the issue pretty quickly myself using the information they have on their website, but it is good to know that they are responsive. Cons 1. The speakers are large and you need to account for this when you use speaker stands. make sure any stands you need can handle their weight. 2. The remote is useless. It doesn't even work half the time and the range is embarrassingly limited. Fortunately you can use your tv remote and the app to control the system. 3. No Dolby Atmos. Simply put this system sounds great and it is easy to setup. So long as you have a plan for how you will plug up all of the components you will be ok. Both surround and music sounds very good. It outperformed both of my wired htib systems easily and it looks really good. I would definitely buy table stands for the front left and right speakers if you are not going to mount them.
06/07/2021
Randall D.

United States
I'm very pleased
So far so good, love the sound!!!
05/14/2021
Dara R.

United States
Expectations Exceeded!!!
Just got a new LG GX and then came Enclave system....Pure magic. Movie night will never be the same. Thanks
05/07/2021
Matthew S.

United States
Brilliant Simplicity
After 10 years of coping with wired home theater hardware and unnecessarily-complex receivers, I discovered WiSA and marveled at the simplicity. And with ARC, modern TVs can do all the heavy lifting of multi-input switching anyway, while maintaining audio fidelity through the chain. So the receiver is no longer the mandatory component it used to be. With a little research, it was clear that Enclave's package was easily superior among the limit WiSA offerings. The hardware was incredibly easy to setup. Wirelessly latching each unit to the base and adjusting settings via the app all took a bit of a learning curve. But once it was setup and balanced, I haven't had to touch it since. The base is punchy and responsive. The surrounds are lively. And all the speaker units are visually slick without drawing undue attention. And I was able to make the leap from 3.1 to 5.1 without having to run cables through the attic to feed the surround speakers. This package is an all-around win!
05/06/2021
Robert T.

United States
Incredible theater system!
Incredible system! Incredible sound! Easiest setup ever!
05/03/2021
Edgar G.

United States
Happy Camper
My experience has been excellent!! Great sounding system,easy to set up. The sound has blown me away! I have the movie experience I want and the system doesn't overwhelm my living room with wires and oversized speakers!!
04/12/2021
Eric H.

United States
CineHome PRO with additional sub
Excellent system. The wireless works flawlessly and the sound is immersive. The speakers just disappear. Highly recommended!
04/02/2021
William F.

United States
No Sound - - - Fixed
Easy installation, but when I turned it on there was no sound. After playing around with the phone app I saw a box labeled Firmware Update. The installation instructions did not mention this box. I figured since the system wasn't working I would try it. When the update finished I was blown away by the sound (I had turned the volume way up trying to get sound).. Now the system works great. You may want to make reference to this box on installation. Would have saved a lot of time for me on installation.
02/07/2021
Eddie J.

United States
Enclave Audio is the best
Love it easy to set up and it sounds AWESOME
02/07/2021
Joseph C.

United States
CineHome Pro
The product was very well protected and packaged. The setup was ridiculously easy. The sound is excellent and surprising. Thanks Joseph and Tina Using a UST Optima Cinemax Pro
01/20/2021
Bill m.

United States
Great Product
First of all i didnt realize that it had a 9 foot limit. Second, i don't get the seperation i thought i would get, probably operator error. Overall it is very easy to install and set up. A work in progress. I wish there was a test surround sound included that you could use to tweek the system.
01/19/2021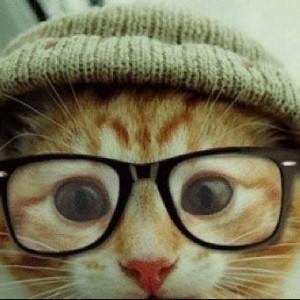 LW
Leon W.

United States
Everyone should get one
Ease of setup was pretty straightforward. no difficulties at all. I can use the app to control the volume, but it works well with my TV remote. It is truly movie theater sound where you HEAR everything. If there is one knock the owners manual does not adequately describe the various decibel levels that appear on the Enclave app. So for me there is no way to fine tune the sound. But as it defaults in surround mode the listening experience is really nice.
12/22/2020
Joseph A.

United States
Great sound and service
The equipment is amazing, easy to hook up and great customer care. I had a small issue with regards to an adjustment on my Television I spoke to support the support staff who handled my issue remotely with such ease it was like they were in my living room doing the adjustments as he talked me through it to make this amazing system adjust to a small tweak properly. If you buy the system you will not be disappointed.
12/19/2020
John K.

United States
Enclave System
I had the most pleasant conversation with a technician from enclave who spent many a time at skywalker ranch and he told me that I would not be disappointed with the sound system. And he was not wrong this is an amazing system I highly recommend this to anyone who is a video file and sound file