Customer Reviews
08/25/2021
Terry P.

United States
CineHome II | CineHub Edition
This is truely an amazing system that I would recommend to everyone.
08/18/2021
david J.

United States
Well worth it
Very easy to set up packing was done very well and the product was better than expected very good sound I would recommend this system
06/24/2021
Sammy R.

United States
Cinema 2
I love it sounds great thanks
05/19/2021
Jose S.

United States
Amazing Piece of Work
It's been quite an experience and still learning the details and to be honest.Sound is amazing in a very low volume how much more if I really have to blast it which I really never thought about it not just yet due to some restrictions but I will eventually…lol.But overall I'm just glad that I made the right decision of having enclave.
04/06/2021
David G.

United States
5 star
Easy hookup love it
02/16/2021
Kirk H.

United States
Awesome
One of best products I've purchased in a while
02/01/2021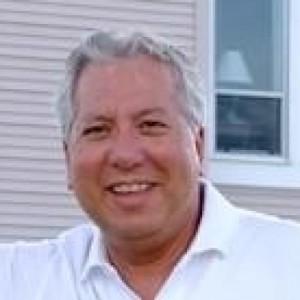 JG
John G.

United States
Good System for the Money With Good Surround Sound
Overall this is a good system. It is easy to set up and the sound is very good in its price range. There are areas that need improvement or to be changed in my opinion. First, the technical issues. It is supposed to have HDMI/eARC support but presently only has ARC support. This is important for two reasons. The first is that eARC expands the bandwidth of the connection and that is important as the number of channels increases. The second is that eARC helps to resolve lip sync issues. It is now promised as a future update but who knows when that will happen. The second issue is that it lacks Dolby Atmos support even though WISA has had Dolby Atmos capability since 11/20. The last issue I encountered is the fact that their WISA hub is designed to enhance the sound of their speakers and will not pair with WISA certified speakers by any other manufacturer. The result is the ability to upgrade is limited. I tried to pair it with a pair of Klipsch Reference speakers and it would not recognize them, even though they had been removed from the SoundSend Hub prior to trying. Conversely, the SoundSend Hub was able to pair with the Enclave Speakers once removed from the Enclave hub. Appearance wise, these speakers do not look to be premium quality as there is a lot of plastic and its density is minimal. What can be seen of the internal drivers through the grills does not appear like high quality drivers but obviously the visibility is restricted and that could be wrong. Do to the tall height, they are more difficult to fit into our room aesthetically but this is subjective and depends on the room. I compared these speakers to the Platin Monaco System, the Sennheiser Ambeo Sound bar and a pair of Kilpsch RW-51M speakers. I thought they sounded better than the Platin Monaco System but not as good as either the Ambeo or the Klipsch speakers. When it came to surround sound they were considerably better than the Ambeo (it failed to produce much of a surround sound in my open concept home) but the Platin Monaco using the SoundSend Hub and its virtual Atmos setting produced a better surround sound effect including providing some overhead sounds without an up-firing set of speakers. Only the Ambeo sounded as good on stereo music as the Klipsch but given the cost differences for a complete system that is understandable.
01/07/2021
John M.

United States
Excellant sound for wireless
I love the clean installation. NO WIRES. Plug them in turn on the hub and boom its working.
12/23/2020
Luis A.

United States
Great system
This is a superb system. Do not regret this purchase. I enjoy every second when watching, not only movies, but tv as well. Highly recomend. It fills my family room completely with an outstanding surround audio. Thank you Enclave for giving me the oportunity to try your sound system
11/23/2020
James S.

United States
Great Sound & Customer Service
Had some issues with a speaker & hub. CS replaced them using overnight shipping. Customer Service were fantastic, quick to reply for help. The sound is great far better than a sound bar and very easy to setup.
11/17/2020
C D.

United States
Be thrilled with your TV sound solution…...
I think the Enclave system is sensational. I replaced a Polk soundbar with it and it is an enormous improvement. The sound is crystal clear. The system is easy to set up. I am really thrilled with it and think for those looking for an elegant, affordable solution, it is unbeatable. Enclave knows what they are doing and those moving from large, overblown receiver based wired systems or from ineffective soundbars will become believers immediately. What a cool technology. I will never run speaker wire again and at age 66 and after running a mile of it over the years, I never thought I'd say that. Great product, great company, great support. Well done Enclave!!
09/29/2020
Gregory H.

United States
As advertised
Simply put, the system is as advertised. Quality materials, easy set-up and the sound is outstanding. I bought this for a friend. I have a wired system (Yamaha receiver driving 5 speakers (Klipsch Sub-woofer, JLB fronts and Polk Audio surrounds). I have to say that the quality of the Enclave is at least equal to my wired system. It's not inexpensive but the value proposition for all you get is not unreasonable. I would recommend this system to anyone.
08/07/2020
Sandra B.

United States
An OK System
I received the system very quickly and in perfect condition. Set up was a breeze, just as described. I've been using the system for about 2 weeks now. It is not as powerful as I had hoped, specifically the sub-woofer. I have to crack the individual speaker volume on the sub to max to get any good low end. We've tried it in several different spots in the living room. The floors are concrete and sub is down firing. Perhaps that is affecting the sound. It is nice to have a system without the wires traversing the floor. The next best wireless option was way out of my price range but for $1000, I had hoped for a little more.
07/06/2020
Edward C.

United States
excellent
Excellent great sound great design works very well in a smaller room the app makes adjustments super simple id definitely recommend this sound system
05/07/2020
LEIGH P.

United States
Outstanding, high-quality home theater audio
As a former owner of Enclave's 1st generation CineHome platform, I've always been impressed with the exceptional audio quality and fidelity of Enclave's technology. The CineHome II platform continues Enclave's heritage of excellence in home theater technology with additional enhancements in the speakers, their overall fit and finish, and improvements in ease of use. I believe the Enclave platform outpaces its competitors in the hotly contested home theater market, based on the merits of Enclave's fantastic audio quality and inherent ease of use and user-friendly installation via it's 100% wireless/WISA platform, and ease of management and integration with ARC platforms.